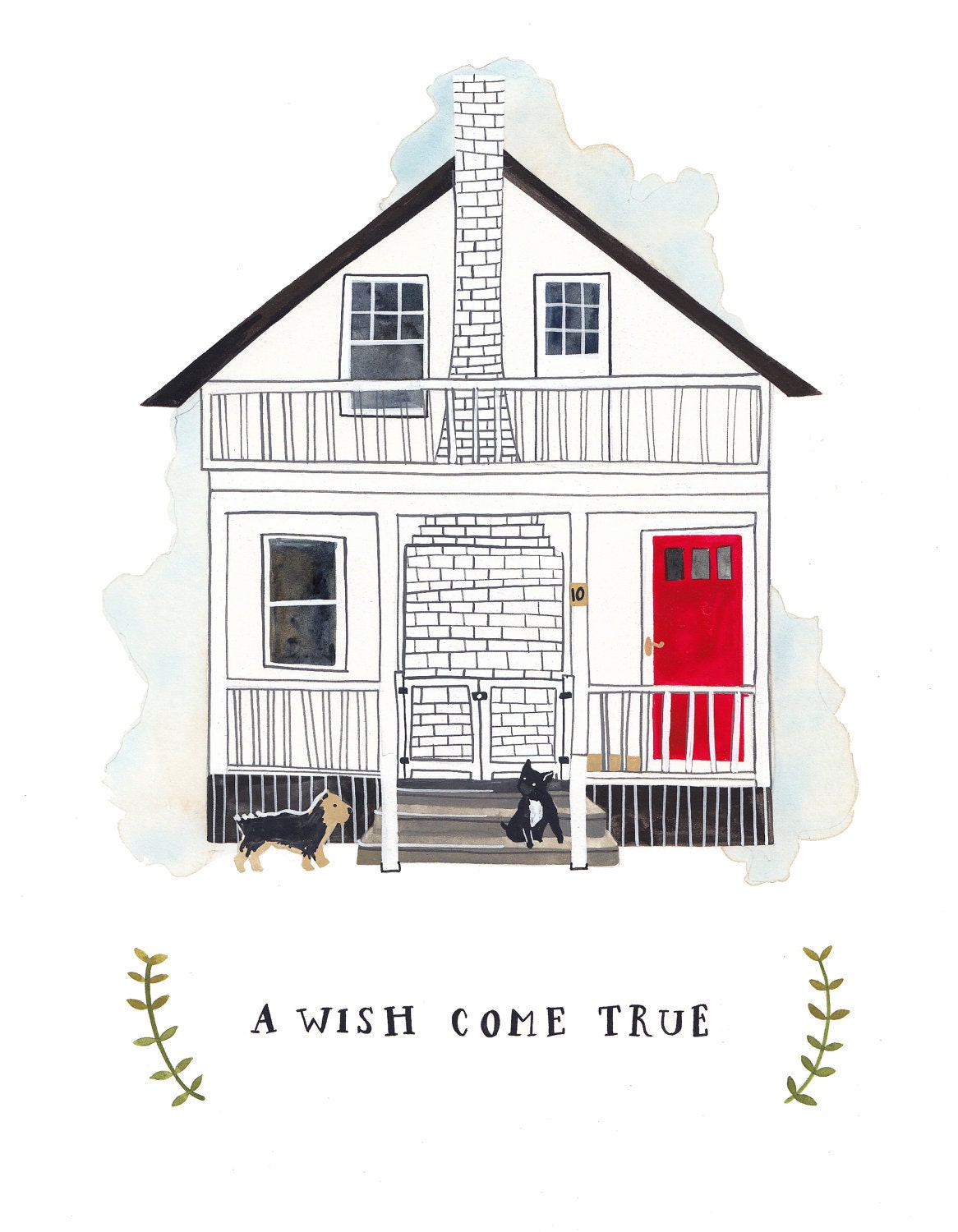 The great house hunt has begun! As soon as we got back to Richmond we starting asking friends for realtor recommendations. Since we found someone to work with, she's set us up with an online search site with our preferences already built in. Each day I get an email or two with new listings that fit our specifications. Addicting!
Over the weekend Chris and I started driving through some of the potential neighborhoods we're looking at, taking in the general feel and jotting down any other houses for sale that we spot. We've got some time (our lease is up in June) and if we don't find the right one we can always rent for another year. But I told Chris that this process is going to be like the Christmas I went to the cat shelter -- you can't go to a cat shelter and not come home with a cat (Cat!). I have a feeling that once we start seeing places we're going to come home one day with a house.
The illustrator who painted the house above was recently featured on Design*Sponge. I would love to have our (potential) new house done with Cat's little face in the window!